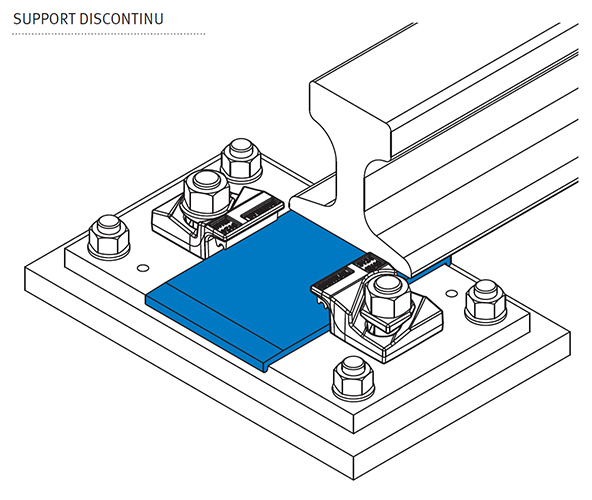 Gantrail Mark 2 crane rail Pads are designed for installations where rails are mounted on individual soleplates.
Front and back lips sit over the sole plate to prevent pad displacement.
The pad is cut to 5mm less than the width of the rail bottom flange.
The pads are made in several sizes so that the total area is chosen to suit the expected wheel load.galet de roulement.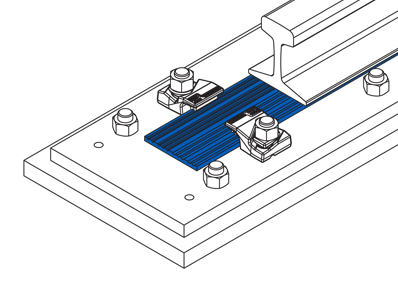 The use of Gantrail Mark 5 Crane Rail Pad between a rail and its support improves the performance of crane tracks. Cranes apply high forces to the structures on which they are mounted. The pad significantly reduces the stress between the rail and its support. The Gantrail pad is one of the three key ingredients in achieving a reliable track. These are :
Resilient Pad
Strong, adjustable clips
Continuously Welded Rail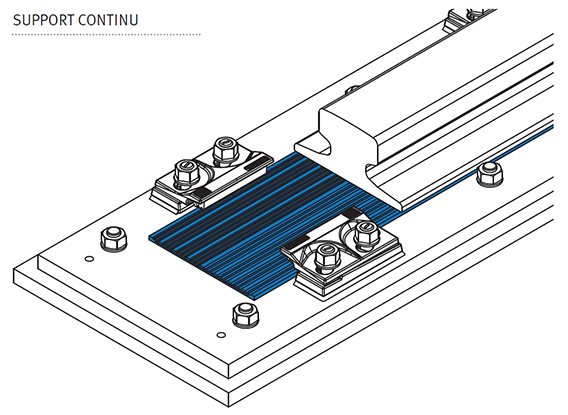 The use of GANTRAIL MKVII crane pad substantially improves the performance of heavy duty crane tracks. Crane apply very high forces to structures on which they are mounted. The GANTRAIL pad is one of three key ingredients in achieving a reliable track. Theses are :
Resilient reinforced GANTRAIL pad
Strong GANTRAIL clips
Continuously welded rail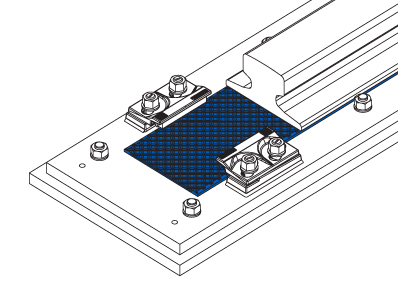 The NEW Gantrail Mark 8 pad is an evolution of the already proven and highly successful Mark 7 pad. The use of Gantrail Mark 8 Crane Rail Pad between a rail and its support substantially improves the performance of heavy duty crane tracks. Cranes apply very high forces to the structures on which they are mounted. The pad significantly reduces the stress between the rail and its support. The Gantrail pad is one of the three key ingredients in achieving a reliable track:
Resilient Pad
Strong, adjustable clips
Continuously welded rail
Mechanical and physical properties
After Ageing
Shore IRDH ISO 48:1994
75+- 5 IRHD
75+-5
Tensile strenght ISO 37 : 1994
17,5N/mm2
15N/mm2
Elongation ISO 37 : 1994
305%
240%
Compression set ISO 815 : 1991
5% Max @ 23°C
Rebound resilience ISO 4662 : 1986
27%
Temperature range
-25°C to 100°C
Pad thickness
7 mm (+-0,5)
Pad lengths
12 metres nominal