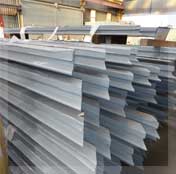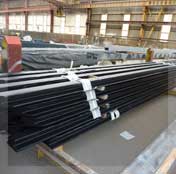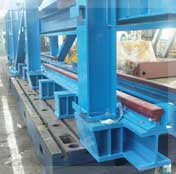 Surface treatment is an essential element, and in most cases an integral part of any work undertaken in order to prolong its lifespan, with a surface protection capable of resisting corrosion, adapted to the environment it is to be installed in. We offer the following services:
Sandblasting individual or mechanically-welded steel structures (Swedish cleanliness Standard: SA 2.5/SA3).
Application of an undercoat along with or without protection of the various steel or mechanically-welded parts.
Application of a second or top coat depending on the technical requirements.
Painting after galvanisation.
Surface treatment by immersion and/or hostile environments.
Provision of a Quality Assurance Plan for the entire treatment project.
Thiknesses from 20μ to 450μ in aqueous phase and solvent containing paint.